Resource: Growth Tools of the Trade
There are some great products available to help you measure and analyze your growth efforts. Here are some of the common ones:
Analytics Platforms
Google Analytics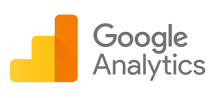 Overview
Great platform for measuring website traffic, events, and other metrics for top of funnel as well as product usage.
Pros
Easy to setup
Powerful out of the box
Most people know how to use it
Free
Cons
Doesn't do a great job of tracking mid-funnel events
Sometimes doesn't seem to be 100% accurate - it may not be as in-depth as other platforms for detailed tracking
Amplitude

Overview
Great data platform that enables you to track and manage your event data, as well as slice it and report on it easily with your team.
Pros
Powerful and easy to use interface
Advanced reporting features
Ability to create, save and run ad-hoc reports that go deep into the product metrics
Cons
Cohort analysis isn't offered out of the box - it's an add on to their paid plans
Not as easy to use as Mixpanel
Requires engineering to setup
Mixpanel

Overview
Arguably the industry leader and best option for deep analytics, retention & cohort tracking, and ability to run A/B tests right out of the platform.
Pros
Cons
Expensive
Requires engineering to setup
A/B Testing Platforms
There are some great options for running A/B tests within your product. Here are some of the industry leaders:
Optimizely

Overview
Optimizely's website says:
Optimizely is the world's leading experimentation platform, empowering marketing and product teams to test, learn and deploy winning digital experiences, every time.
Pros
Minimal engineering needed to set it up
Very powerful testing capabilities including single-variant and multi-variant tests
Cons
Google Optimize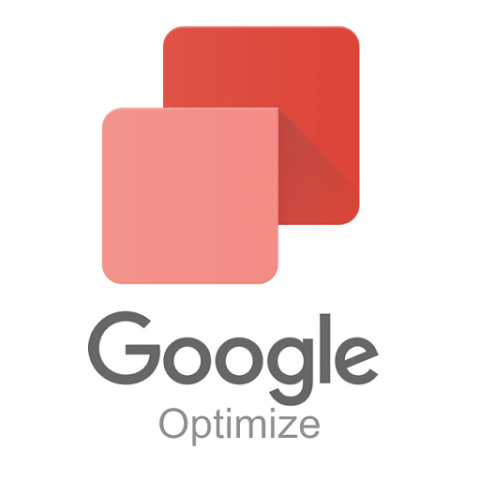 Overview
Great alternative to Optimizely, this free product from Google covers just about as much ground but is fully integrated with other google tools, including google analytics.
Pros
Free
Very powerful testing capabilities including single-variant and multi-variant tests
Cons
Not as robust or feature complete as Optimizely
Other Growth Platforms
Phantombuster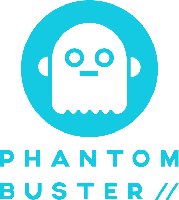 Overview
This is my new favorite tool.
Code-free automations and data extraction platform that has a ton of flexibility to help you automate day to day growth functions.
Pros
Really interesting toolset that gives you a lot of control across 3rd party platforms that are generally hard to pull data from

Great free trial

Powerful - let's say you want to auto-message folks in one of your slack communities to let them know about a free resource you just put out - setup a Phantom and you're good to go
Cons
It's fairly tricky for non-technical folks to get started with, but it's easy enough once you get the hang of it
Likely enables some bad actors to run hacky growth initiatives due to it's power, so it has to be used respectfully
Seems like it'd be easy to have Phantoms get banned for misuse though I didn't personally come across this.


Intercom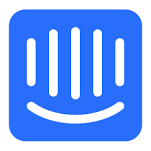 Overview
Intercom is an all in one startup communications platform.
Pros
Handles a lot of the features you'll need from a growth platform early on, including messaging, chatbots, a team inbox, help desk and more
Easy to setup and get running
Intuitive and works well for communicating with customers through
Cons
No SMS functionality, just email and chat
Gets very expensive relatively quickly


Buffer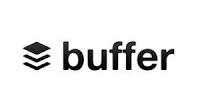 Social media posting platform great for automating timing of posts.
Canva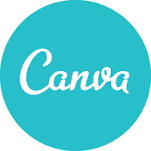 Great image / graphic creation software with a freemium model.
Google Tag Manager

Google tag manager let's you keep all of your embed code tags organized in one central location. It's a must have if you're using tracking pixels and other 3rd party integrations.
Performance Marketing, SEO, Landing Pages
Spyfu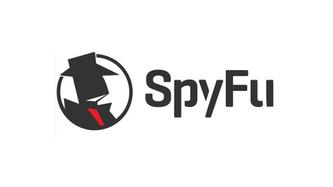 Overview
Spyfu let's you research organic and paid keywords as well as "spy" on what your competitors are doing via paid and organic. From their website:
SpyFu exposes the search marketing secret formula of your most successful competitors. Search for any domain and see every place they've shown up on Google: every keyword they've bought on Adwords, every organic rank, and every ad variation in the last 13 years. Learn how to connect with these domains, too. Find online and traditional leads methods -- social media, email, phone, and address -- you can't find anywhere else.
Pros
Powerful interface gives you some quick wins
Comprehensive competitor analysis
Pro account is not that expensive, starting at $35/month
Cons
A bit clunky and hard to use
The data is good but it's not super actionable unless you know what you're doing already
SEMRush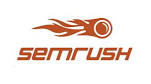 Overview
Solid keyword analysis and data platform for researching paid and social advertising options. From their site:
All-in-one Marketing Toolkit for digital marketing professionals
Pros
Fairly easy to use
More comprehensive SEO toolkit than Spyfu
Cons
Not cheap - starts at $99/month
Unbounce

Overview
Unbounce is a landing page builder that's great for getting different versions of pages up quickly to test.
Pros
$99 per month starter plan is well worth the money
Easy to setup, easy to get your first pages live
A/B testing of traffic
Much more responsive help / support team than Instapage (their biggest competitor) and more flexible terms for contracts
Cheaper than alternatives
Cons
Can be tedious setting up initial templates if you don't find what you want from their template catalog, but once you get going, it's great
Like this content? Check out my new program: Growth University. 6 weeks of live weekly sessions, interviews, and great content to make you a better growth person!

Complete and continue